Hal Hays Construction, Inc. invites you to join our talented and award-winning team as we grow our company to the next level. We provide General and Civil construction services to select high-growth markets like Military, Transportation, Energy, Telcom/Wireless, Healthcare, Retail, Public Works and Utilities.
Looking for a challenge?
You will experience it here!

Besides a great salary, paid holidays, and sick/vacation time, our team members enjoy:
Comprehensive insurance program (medical, dental, vision, prescriptions, life insurance)
401(k) savings plan
Annual profit sharing
Paid industry training and certifications (in eligible areas)
The Wayne B. Hays Scholarship Program (for HHCI employees and family member's educational pursuits)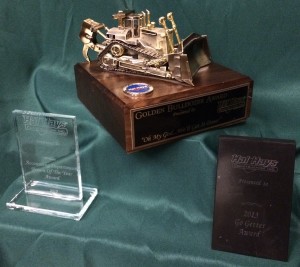 Do you want a more active role?
We also provide employee committees, leadership opportunities, community service, family events, and employee recognition through:
The Hays A-TEAM (

A

dvocating

T

eamwork of

E

mployees

A

nd

M

anagement) Committee membership (elected positions)
HHCI Safety Committee membership (elected positions)
HHCI Safety Program with monetary awards for safety performance
The HEART (

H

ays

E

mployee

A

ssets

R

ecruiting

T

alent) Program with recruitment stipends
STEM Program and local charity community service opportunities
Holiday and family events (company BBQs, Annual Summer Event, Annual Christmas Party)
Employee of the Year Awards-over 10 awards presented annually
Hal Hays Construction, Inc. is an equal opportunity/affirmative action employer. All qualified applicants will be considered without regard to age, race, color, sex, religion, national origin, marital status, ancestry, citizenship, veteran status, sexual orientation or preference, or physical or mental disability.
Current Openings
To view current openings, please join our talent network!

Also, you can submit a resume with salary history or HHCI Employment Application to:
Hal Hays Construction, Inc.
ATTN: Human Resources Department
4181 Latham Street
Riverside, CA 92501-1729
Fax: (951) 788-1517