Riverside, CA – September 14, 2017
HHCI Awarded the Palm Springs Police Department Remodel Project!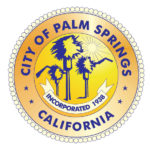 The City of Palm Springs awarded Hal Hays Construction, Inc. (HHCI) a $3,381,830 contract for the Police Department Remodel Project. The work comprises of a complete remodel and renovation of the Police Department Training Center (including Library), Lobby and Records Department and the Detective Bureau Department. Hal Hays Construction Inc., demonstrated compliance with the City's Local Business Preference by identifying local sub-contractors who will perform 14% of the total contract. .
HHCI is excited to take part in this very important facility project for the Police Department, and looks forward to providing the City of Palm Springs with on-time and 100% accident-free project completion.